Neuropathy Relief and Treatment
Have you recently been diagnosed with peripheral neuropathy? Are you interested in minimally invasive treatment for neuropathy that does not include addictive medications or surgery?
Living Well Clinics can help. We have two clinics in Snohomish County. If you are interested in learning more about peripheral neuropathy, please keep reading.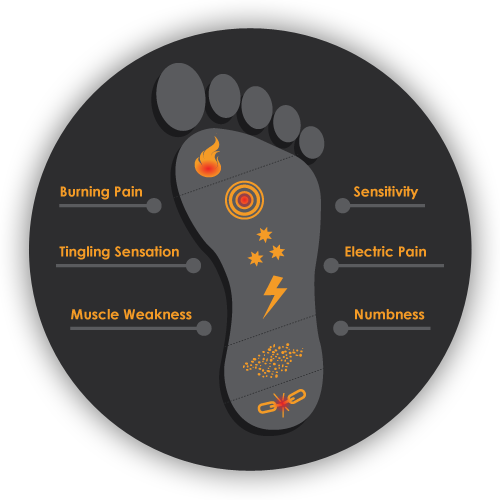 Our treatment works for a wide variety of conditions. If you are suffering with neuropathy, there may be hope! Schedule your Complimentary Consultation today.
PERIPHERAL NEUROPATHY (PN)
is a condition in which the peripheral nerve fibers in the body become damaged. There are many causes of PN, which we will present in a later section.
WHEN PEOPLE SUFFER FROM NEUROPATHY
he or she will also have difficulties with strength, movements, balance, and sensation in the lower and upper extremities.
A COUPLE TYPES OF NEUROPATHY EXIST
such as diabetic neuropathy and autonomic neuropathy. Symptoms and treatment for each type of neuropathy remain similar.
AFTER TREATMENT, MANY PATIENTS EXPERIENCE