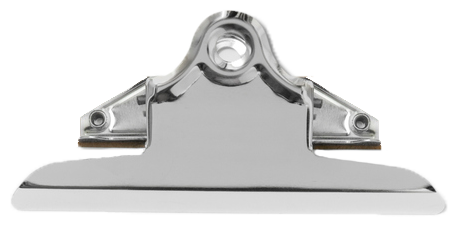 DO YOU SUFFER FROM ANY OF THESE
SYMPTOMS?
Radiating Pain Into The Legs?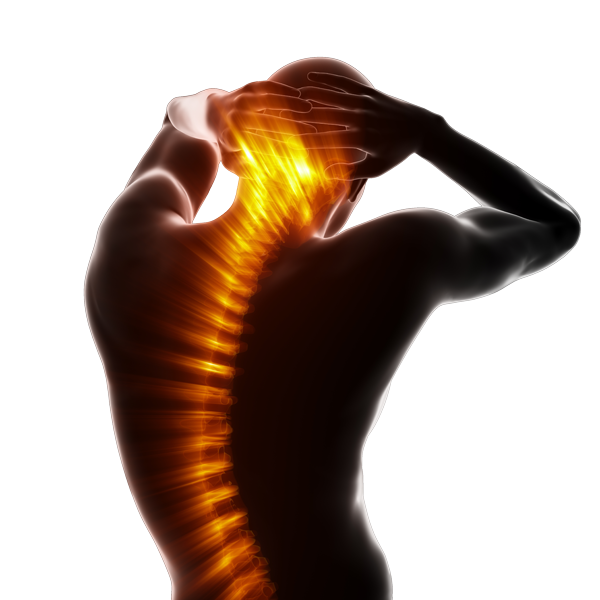 Weakness when lifting or bending?

Trouble walking, sitting or standing?

Recurring pain, throbbing or stiffness?

Heavy legs or numbness in extremities?

Difficulty sleeping or working?
Are You in Pain?

Back problems are degenerative, getting worse and more frequent over time.

COMMON CAUSES

Accidents, muscle strain, awkward sleeping, degenerative conditions and more.

SOLUTION

What if there was a solution that may be able treat your back pain without drugs or surgery?
IT'S TIME TO GET THE RESULTS YOU
DESERVE!
If you are suffering with chronic back pain there are two things you can do today to begin the process of obtaining quick and lasting relief through the combination of Sports Chiropractic and Injury Therapy with Medical Interventional Pain Injection Therapy.
Call (360) 805-8252 Now To Schedule Your No Obligation Back Pain Consultation!
Chronic back pain is:
More common than you might think. Up to 85% of the U.S. population will deal with back pain at some time in their life.
Expensive! It is estimated that between $45 and $54 billion is spent annually treating chronic back pain.
Serious. Chronic back pain keeps about 6.5 million people in bed and out of work every day.
Pervasive. It is estimated that up to 12% of all low back pain is chronic.
Hip, Foot and Leg pain may actually stem from a misalignment in the lower spine and pelvis.
Impacts productivity. It is the #1 worker's comp injury claim. About 93 million workdays are lost each year to chronic back pain.
Is Medically Serious. About 500,000 spine surgeries are performed annually in the U.S. alone. It is the second most common surgical procedure. Surgery is expensive, dangerous and once you have a surgery the statistics prove you may need to get more throughout your life.
Potentially debilitating. Chronic back pain causes disability in approximately 5.4 million Americans each year.
Affects all age groups. It is the #1 cause of disability for those under the age of 45.
Undergo a full evaluation with a spine specialist (DC, DO, MD, ARNP)
Diagnostic testing, as necessary, prior to starting any new chronic back pain treatment program.
This will help identify the root cause of your condition and allow for creation of a treatment program most suited to your specific condition.
Chronic back pain is typically diagnosed using one or more of the following tests:
X-rays: An x-ray allows the doctor to see your bones, joints and any possible degenerative lesions in the spine. It does not allow him to evaluate the soft tissue such as muscles and ligaments. Our office utilizes the latest in digital radiography.
Magnetic Resonance Imaging (MRI): An MRI is a common test used to evaluate the soft tissues in the body, especially the spine's discs, joints, nerves and bones. The test is prescribed in a weight bearing mode to better evaluate the interverbal disc spaces.
Cat Scan (CT Scan): This test used when the doctor suspects problems with your bones or when you are unable to obtain an MRI.
EMG: This test evaluate the nerves in the arms and legs to assess possible obstructions.
Bone Density Test: This important procedure allows the doctor to determine if there are signs of early or progressing osteoporosis. It is fast, painless and noninvasive.
Bone Scan: This test injects a small radioactive tracer into a vein in the arm that is "tagged" to a calcium like material. It takes about 4 hours and has no known side effects. It is typically only conducted to confirm the doctor's diagnosis of specific bone conditions.
Discography: This test is used to help the doctor to determine the level of the painful disc.
Myelogram: This test injects dye into the spinal column to help flex the area before being x-rayed in order to allow the doctor to see affected areas more clearly.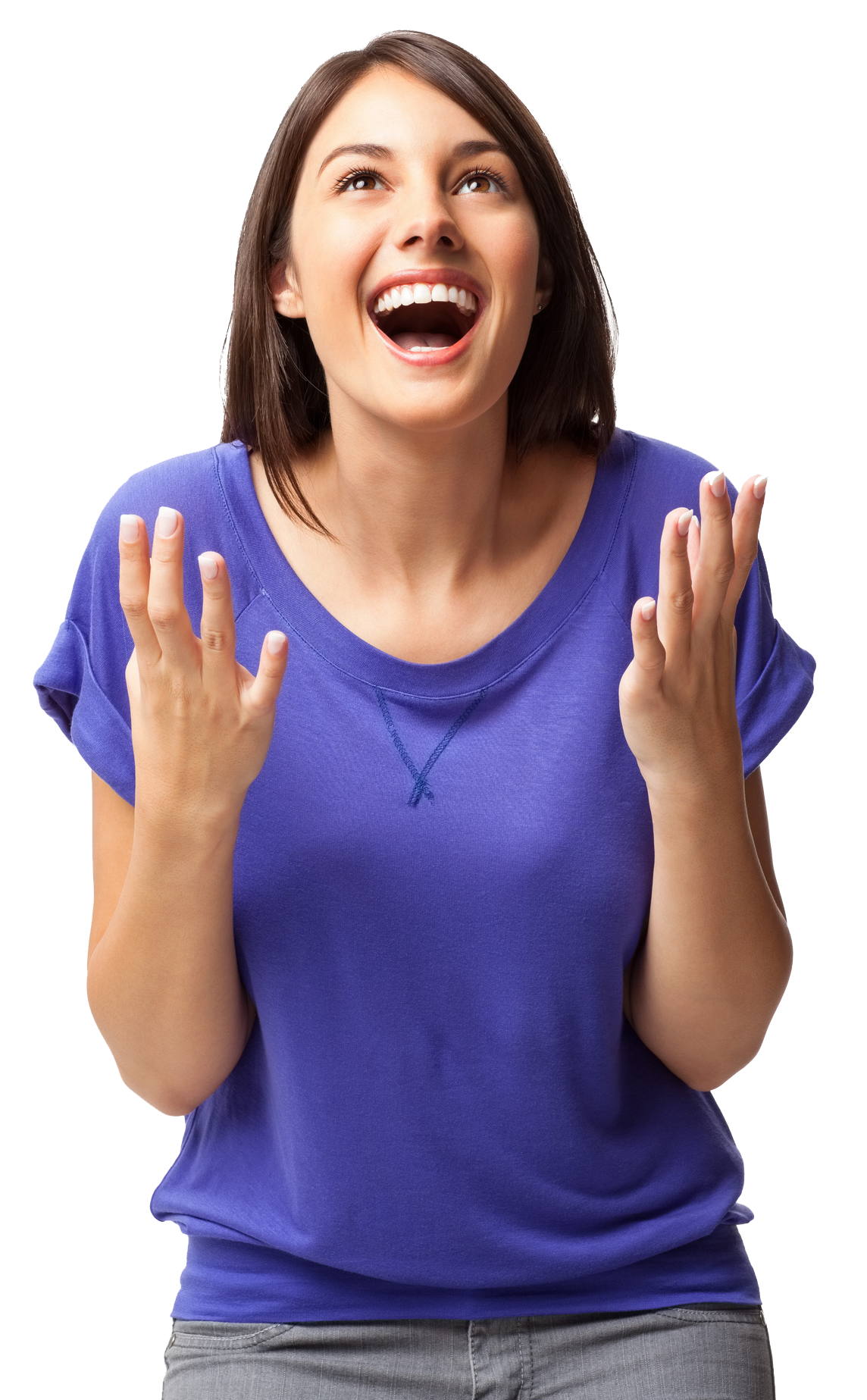 THERE MAY BE
HOPE FOR YOU
Chiropractic care works for a wide variety of conditions. If you are suffering with back pain, there may be hope! Schedule your Complimentary Consultation today.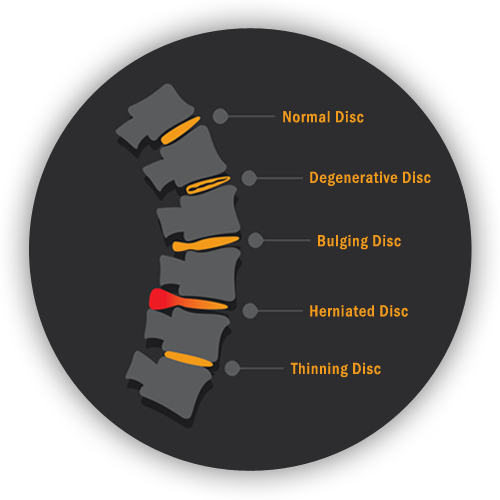 DO YOU HAVE CHRONIC PAIN?

Do you have chronic back pain that you have been told you have to live with?

HAVE YOU TRIED EVERYTHING?

Have you tried chiropractic, massage, injections, therapy, needle injections, and even surgery and have not had ANY results?

DO YOU THINK SURGERY IS YOUR ONLY OPTION?

Have you tried everything else and now have been told that spinal surgery is your only option?
WE OFFER A NEW SOLUTION TO BACK PAIN
Chiropractic care is a drug-free, non-surgical approach that many people utilize. Many patients are seeing great results, even those who have "tried everything" before.
AFTER TREATMENT,
MANY PATIENTS EXPERIENCE:
IMPROVED MOOD

Improve your overall health
and regain your vitality for life.

PAIN RELIEF

Improve the position of the
spine and discs for pain relief.

REDUCED MEDICATIONS

Medication and surgery don't
have to be the answer.

ACTIVE LIFESTYLE

Stop wasting time in pain and
get your active life back!